I became an active buyer of precious metals several years ago, because I saw it as a way to secure the future of my family — and my wealth. However, it is important to begin purchasing NOW. I strongly recommend buying these metals now, while their values are artificially being held down by the Federal Reserve.
It's important to remember, that when you purchase silver or gold you aren't spending your money on something intangible. You're simply trading the devaluing U.S. dollar in your pocket for another currency that has the potential for a MUCH larger upside. The wealth is just in a different form — silver and gold versus the dollar.
Take some time to learn more about this opportunity and how simple it is to secure your future.
You won't regret it.
WHY SHOULD I BUY SILVER?
The volatility of the U.S. Dollar is a harsh reality. We've seen the stock market come across ramped losses even over the past 20 years, creating an enormous need for an alternate wealth building strategy. With the Silver Ripples Silver platform, you purchase precious metals that can better withstand the test of time.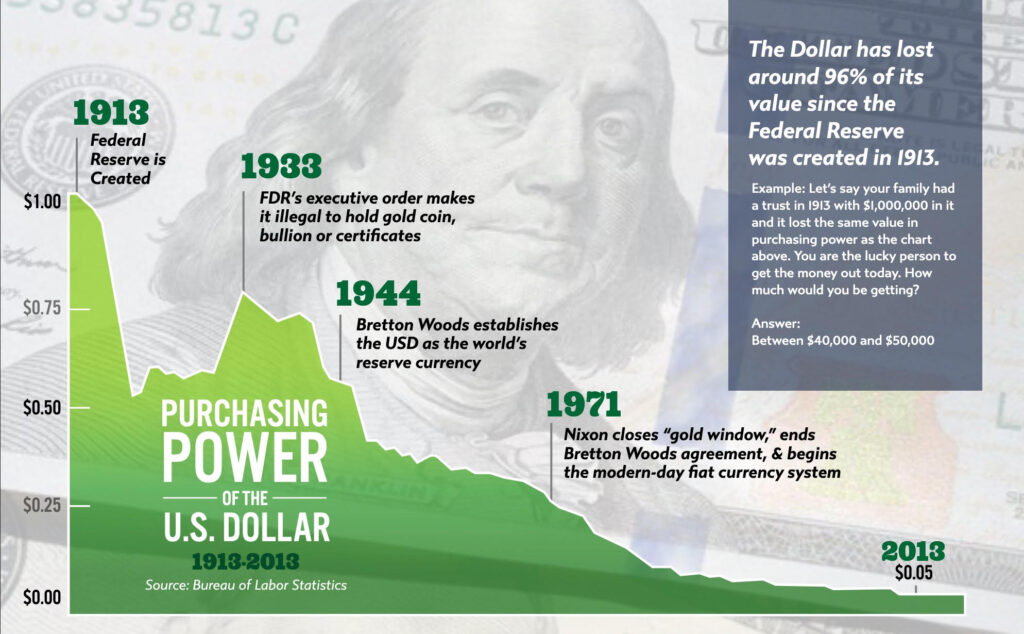 Gold & Silver are secrets the wealthy have used to amass and protect their wealth for decades…
Where should you buy it?
Who should you trust?
What should you buy?
How do you buy in small quantities?
How do you get more for your money?
WHY SHOULD I BUY SILVER?
Silver Ripple's Silver has partnered with a team of world-class experts to deliver rare, high-quality, and/or unique precious metals at impressive prices. They also offer wealth building programs to suit every level of experience — and every budget.
These coins and collections are delivered directly to your door, putting precious metals in your hands with zero hassles.
Let us show you the case for sound wealth building.
I want to guide you in your journey to creating and protecting true wealth for your family. Through Silver Ripple's Silver will provide you with an opportunity to learn more about precious metals and to develop wealth building habits that support your long term goals.
DEALER DIRECT PRICING ON GOLD & SILVER
We cut out the middle man allowing you to have easier access and better prices on gold and silver bullion without the games and gimmicks. No Minimums, No Maximums. Period.

Take control of your financial future!
APPOINTMENTS AVAILABLE!

If you want to learn more about Silver Ripple's Silver, sign up for a FREE 1-on-1 consultation using the link below. These calls — scheduled during a time that is convenient for you — allow our team to explain the benefits of the membership program and answer any questions you have.
Most consultations last approximately 30 minutes. However, we've allotted plenty of time to each slot in order to accommodate additional support and instruction, if needed.
If you having trouble viewing the scheduler above, please try our appointment calendar HERE.